Pitstop Cars Party
Strap yourself in and start your engines! Our Pitstop cars party is on the grid and ready for the green light! A perfect party for those little rev heads out there!
How much?
Only $155 for 10 children – Pick-up. All our themes are quoted based on pick-up, this is how we are able to keep our prices down. Should you require delivery and/or pickup, please contact Organised Chaos for a quote.
Photo gallery








Got more than 10 race drivers coming?
Our packages are for parties of 10, if you have more coming, extras are $5 each, (this covers the cost of a stool, stool cover, 2x plates, bottle, straw etc) . The standard $155 setup includes 2x tables which can fit up to 14 children. Contact me for parties of more than 14
Want more?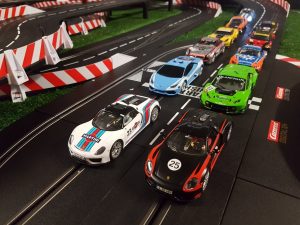 Why not combine our awesome setup with GT Raceway Perth for the ultimate cars party! Contact Wayne on 0420 519 544 to check availability. For more information about GT Raceway check out their website www.gtraceway.com.au
10x stools
10x handmade stool covers
2x trestle tables
1x black premium tablecloth
1x checkered flag table runner
10x bottles (race themed)
10x striped straws*
20x plates*
1x large racers trophy
2x small racers trophies
3x cars
2x checkered flags
4x small traffic cones
1x Route 66 street sign
1x large steering wheel sign
1x length of checkered tape
1x start sign
2x length of checkered bunting
4x large plastic race wheels
1x racers photo board
1x welcome board
10x balloons*
1x balloon pump
EXTRA RACE DRIVERS?
$5 each
---
incl. stool,cover, plates,bottle/straw
* Items marked with an asterisk are none returnable